Massage
Together with our ITEC qualified therapist, you identify the most appropriate technique to suit. We offer a range of therapy techniques, including:
Relaxation – for relief of tight muscles, other aches and pains, reduced stress, improved circulation, better sleep patterns, plus an all-round increased sense of well-being
Swedish Therapeutic – offers relief from stiffness, numbness, pain and other health problems. Including back, shoulder, neck and joint pain as well as headaches
Deep Tissue – uses strong pressure to release chronic muscle tension
Polynesian – uses ancient, ritual-like motions.
We can also offer
Trigger Point
,
Pulsing
and
Reiki
therapies.
A great gift for that special person in your life, a close friend or as a staff reward.
We make it easy with our personalised gift vouchers available here.
To book get in touch via the choices listed below.
Our office hours for phone calls are 7.30 am until 7.00 pm (New Zealand time). We are often working earlier and later than that, so email us and we will get back to you as soon as possible.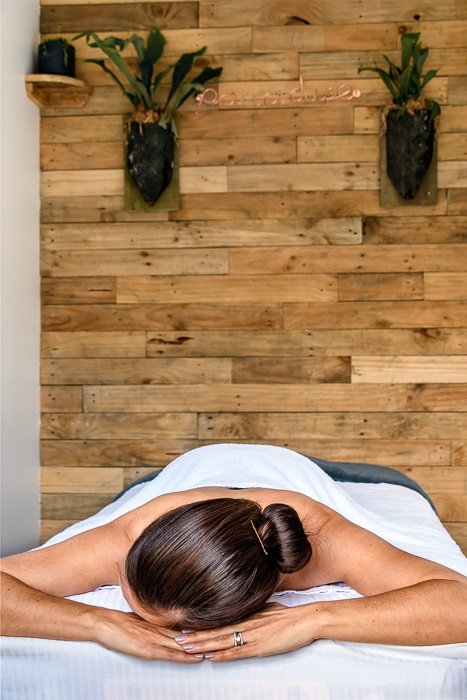 Please arrive on time.

If you arrive early, please just wait outside the room.

If you arrive late please understand we cannot guarantee that we will be able to offer you a full hour.
What is your cancellation policy?
We know life is busy and sometimes you can't make your appointment. So we ask that you let us know at least 24 hours prior from your confirmed time if you have to cancel.

If you cancel within 24 hours we may have to charge you the full price of the appointment.
We recommend that you have plenty of water to help cleanse the body and flush out toxins.
We have a purpose-built room set in our tranquil gardens.
How many can you do at the same time?
Our beautiful purpose-built room is suited to individual experiences only.