Keeping the Beautiful, Beautiful
Businesses of any size can have a positive influence on the climate.
We may be small, but becoming a climate positive business is a powerful step for us.


Proud to be climate positive
In 2020, we partnered with EKOS and are proud to be a Climate Positive Business Operator. We have measured and offset 120% (at least) of our carbon footprint for 2020-21 with certified carbon credits. These credits are sourced from projects that grow and protect forests in New Zealand and help to deliver climate resilience, waterways protection, erosion control, biodiversity conservation and community economic development.
It's all part of Keeping the Beautiful, Beautful!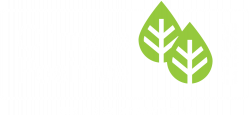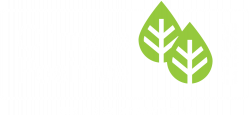 We love to, and prefer to, support the people that make up our community. From the team that make our chalets so clean, to the local artisans, suppliers and partners. Everything from our body wash to our innovatively designed showers. It's about making the most of what we have in our wider region.
Reusable is integral to our business initiative to Reduce, Reuse and Recycle.
Reduce
Reducing our environmental impact is vital. We have started by removing plastic bin liners from our chalet rubbish bins (we now use biodegradable liners in the bathroom, for hygiene reasons). You can assist by considering what you throw away as landfill.
Reuse
So how can you help in reusing products? Why not consider only using reusable water bottles at the Lodge. We appreciate it's a big ask, but we provide amazing tap water, purified and cleaned to the highest standards and what's more – FREE!
Recycle
We strongly encourage recycling throughout the Lodge by offering several ways to recycle both in your chalets and near our communal kitchen.
Sustainability for the Abel Tasman Lodge is about endeavouring to make what we already have be better, last longer. Throughout our business, you will see it mentioned but more importantly in the actions we take. Just some of the small steps:
Continual replanting of native gardens
Key tag power system in your chalet, to ensure energy efficient power usage
Investment in fuel-efficient heating and cooling systems
On-demand hot-water solutions
Compostable nespresso coffee capsules in our Kowhai Suite and One Bedroom chalets
Removal of single use plastic throughout the Lodge, including rubbish bags and single serve butter packs
Tesla and standard chargers for guests
Evie's chickens – Pinkie, Cherry & Milky – who produce some, not all of our breakfast eggs
Sustainably sourced bedding products using recycled plastic bottles
Refillable in-room toiletries
Our efforts go beyond the Lodge in the work we do to support Mārahau, through the civil defence leadership during Cyclone Gita in 2018, the replanting programmes within Mārahau, and representations to local government to invest in rubbish and recycling in our village.
It's a continual process and it's not perfect but we always welcome help and ideas in Keeping the Beautiful, Beautiful.
The Difference
is in the Details...