Mārahau has several known meanings in Māori, 'garden with the right amount of wind', 'fertile land', 'place of strong women' or 'place of magic'. We're not sure they all ring true now or in the past, but Māori certainly grew kūmara (sweet potato) abundantly in the Mārahau Valley.

Today, Abel Tasman Village is a small settlement of a few hundred residents. Blessed with a warm and temperate climate (one of the many reasons we chose the area), it has some of New Zealand's highest sunshine hours. Even in winter, the days can be mild and are often calm and crystal clear.

During summer, the golden sand beaches are beautiful for swimming, a picnic, or just soaking up the sun.
Because it is so close to the Abel Tasman National Park, the village has easy access to the water taxis and kayak operators. Abel Tasman Village is also the home to canyoning adventures, eco-tours, horse riding plus a wide range of other activities for experiencing the Abel Tasman region.
Mārahau really is the ideal place to begin your Abel Tasman adventure.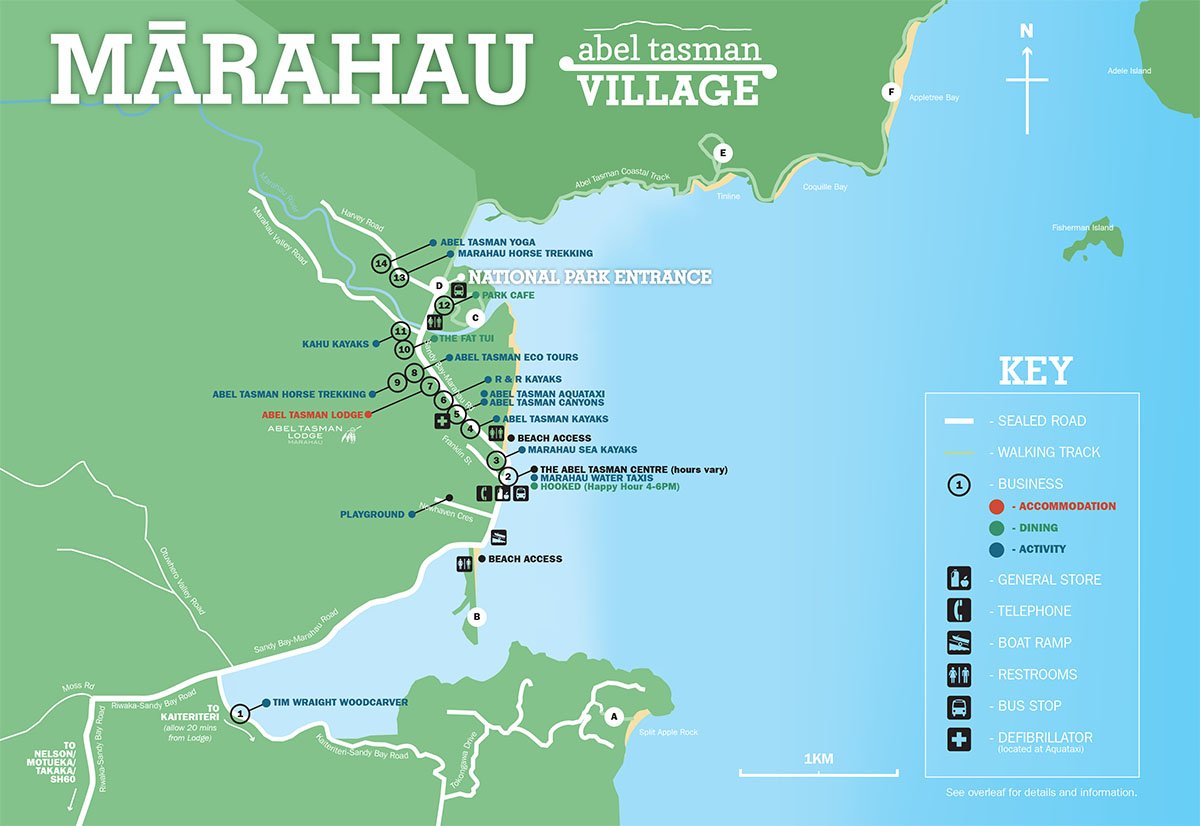 Cafés & Restaurants in Mārahau
Water Taxis from Mārahau
Use the water taxi to walk different sections of the Abel Tasman.
Regular services in the morning and early afternoon leave Mārahau.
Kayaking from Mārahau
We recommend any of these excellent kayaking teams. All offer a range of kayaking trips.
You can also mix in some walking with your kayak trip, providing lots of options.
Other great ways to experience the Abel Tasman
Free booking & information service
Let us take away any holiday hassle.
Use our local knowledge of the Abel Tasman National Park to help tailor and book your activities at no extra charge.
What's more, if you book ahead, you don't need to pay for any activity until you arrive.