Abel Tasman Lodge COVID-19 Safety Policy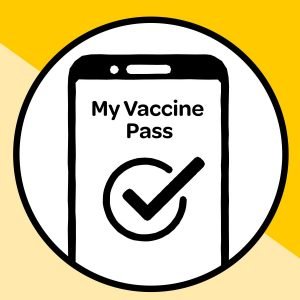 The health and safety of our guests and employees, has always been and will continue to remain our top priority.
We are constantly reviewing every aspect of our operations against the latest updates provided by our New Zealand Government and Ministry of Health for COVID-19. We are taking all necessary steps to follow the most up-to-date guidelines and directives from the health authorities and industry regulators.
As we live through constant changes in government policy, we wanted to provide you with some information on the measures we have put in place to keep you our guest, and our employees safe.
STANDARD ACTIONS AT ALL TIMES:
All Abel Tasman Lodge employees are at least double vaccinated.
New operating procedures & policies have been put in place in consideration for health & safety, cleaning, social distancing and contact tracing requirements.
Our team is committed to following the recommended cleaning and hygiene standards for all departments. Our dedicated team are aware and fully supportive of the need to take extra precautions while interacting with guests and handling guests items.
Additional cleaning and sanitising procedures have been adopted throughout the Lodge including chalets and all public areas
Our housekeeping team use specialist disinfectant sprays and sanitisers
All chalets include anti-bacterial pump soap
Hand sanitisers are provided at the hotel reception and communal kitchen for guest use
The Abel Tasman Lodge QR code is displayed at our reception entrance for guests using the NZCOVID Tracer app
My Vaccine Pass required to be scanned on check-in (NZ residents only)
Using the latest standards and best practice as approved by Qualmark, New Zealand tourism's official quality assurance organisation
All employees and guests are advised to follow the recommendations of the Ministry of Health in relation to COVID-19, which is to stay at home if they are feeling unwell or displaying any symptoms of the virus.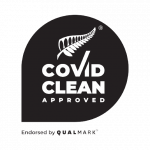 COVID-19 Cancellation Policy
If you are unable to travel to New Zealand due to border restrictions in NZ or in your own country at the time of travel, then we will not charge any cancellation fees.
For New Zealand domestic travellers, we do not charge if there is a lockdown which does not allow you to travel to the Lodge. You must let us know prior to your confirmed arrival date.
If you cannot travel due to contracting COVID-19 or defined as a 'close contact', we do require a copy of a doctors certificate.
It would be greatly appreciated if you could let us know as soon as possible so we have the opportunity to resell the room.
This only applies to bookings made through this website.
If you have any questions or concerns about your forthcoming visit to Abel Tasman Lodge, please do not hesitate to contact us at [email protected].